A significant milestone has been marked on the development of Southern Regional College's new £15 million campus in Banbridge.
O'Hare & McGovern has been appointed to build the new state-of-the-art Further and Higher Education campus on the Castlewellan Road site.
Around 150 jobs will be created on site during the construction period.
The new 4,500m² building will incorporate new learning facilities, including a dedicated Learning Resource Centre and an innovation hub. The campus will house a dedicated centre for multimedia and digital design offering a wide range of full time and part time courses through to degree level. The existing campus and sports facilities will continue to operate as normal during construction.
It is on track to open in 2020.
Southern Regional College's Chief Executive, Brian Doran, said: "The new campus will provide a clear and visual statement that represents ambition, commitment and opportunity and which will build on our close links with the community and employers across the region.
"SRC is a leader in the provision of quality, focused professional and technical educational opportunities, including targeted apprenticeship and business support programmes which are tailored to business and personal needs.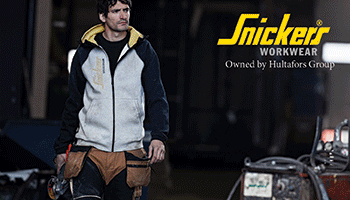 "Our investment and plans, in partnership with the Department for the Economy, demonstrate our commitment to delivering a real impact on people's lives, enhancing opportunities and ensuring our local and regional economy has the right skills, talent and know-how to deliver a real and positive impact."
The Banbridge campus is part of a wider, ambitious £95 million investment programme led by Southern Regional College and the Department for the Economy aimed at improving local educational provision and facilities across the Armagh City, Banbridge and Craigavon Council area. 
Welcoming the appointment, Beverley Harrison, Director of Further Education at the Department for the Economy, said: "With real economic benefits, this investment will support the direct delivery of high quality professional and technical education and new employment opportunities for citizens, which in turn will help local businesses source the skilled staff they need.
"Construction of the new campus will create new local employment opportunities within the community, including apprenticeships and work placements which will also benefit the local economy.
"Further and Higher Education is a core part of our economic infrastructure, generating employment, output and earnings and I'm delighted that our investment will make a dynamic contribution to the growth of the area and the region."
Along with the jobs boost, the project will also provide multiple apprenticeship opportunities and work placements as well as programme support for long term unemployed people.
OHMG Managing Director, Martin Lennon, added: "We are a local company with a strong track record of success and we are proud to have been appointed as the main contractor.
"This project represents a significant educational investment in the area and in Northern Ireland and we look forward to working with Southern Regional College and all its partners and stakeholders to bring this project to fruition."
(CM)