Dublin-based Etag Fixings has outlined its ambitious growth plans in the UK and Ireland.
The company has strengthened its relationship with masonry and timber screws supplier Rapierstar to further establish itself as a top distributor for fasteners and fixings.
Rapierstar has been supplying Etag with its StarTurn wood screws and StarFix masonry screws since 2004.
This announcement comes after Etag upgraded and expanded its distribution centres in Dublin, East London and Essex.
Its new Dublin base underpins the distributor's plans to grow market share for fasteners used in all aspects of construction, engineering and across the industrial sector.
Paul Bonner, Managing Director at Etag Fixings said: "We've really differentiated ourselves by becoming the go-to distributor for fasteners and fixings across all technical disciplines, sometimes surprising ourselves with what we can supply. That's what comes of investing time and effort in developing a great network of trusted suppliers, within which we include Rapierstar, who have made a really positive contribution to our success.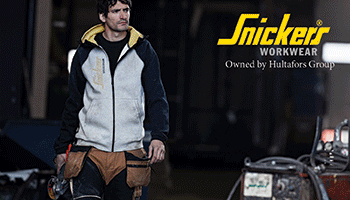 "Rapierstar products are extremely popular with our customers as they seek fasteners that allow them to complete their work easily, safely and to a high standard. Our expert team have a great knowledge of all our products, and Rapierstar have always supported Etag with their high quality screws. We look forward to a continued relationship with Rapierstar as both companies continue to grow in the UK and Ireland."
David Furness, founder and MD of Rapierstar added: "It's fantastic to see Etag expand and grow and we are delighted to be working closely with Paul and his team to provide customers with the best possible products for the application. With our focus on the UK and Irish markets too, there are strong synergies between Rapierstar and Etag which ensures reliability of supply and means we are both fully in tune with the needs of our markets."
Etag's offering now spans numerous product divisions including access panels, building supplies, ceiling and drywall, masonry, concrete, formwork, M&E, power tools, roofing, carpentry, signage and protection.
(CM)