Construction is now underway on the latest developments of Dublin Institute of Technology's (DIT) masterplan for the Grangegorman project.
Two new Quad buildings will be built, delivering over 50,000m2 of academic space.
Feilden Clegg Bradley Studios (FCBStudios) and AHR were appointed by the Eriugena consortium to design the c.€200m quads.
The DIT campus at Grangegorman will be central to the new university,
which will also have full service campuses in Tallaght and Blanchardstown. Once complete, the Grangegorman campus will bring DIT's 20,000 students across all disciplines to one location. The two new quads will accommodate academic activities and facilities for a total of 13 schools of health, sciences, engineering, arts and tourism, creating a research and innovation hub for the University.
Central Quad, designed by FCBStudios, is a contemporary and dynamic interpretation of the collegiate Quad model. It will house shared teaching and learning facilities for the University and create an open and welcoming space to foster and encourage collaboration.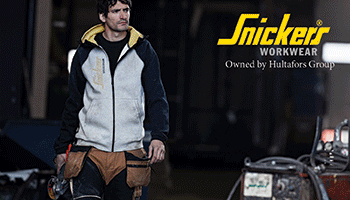 Simon Carter, Partner at FCBStudios said: "We have designed a building that will help the University to bring its staff, its students and also the wider community together, to talk more, learn more, collaborate more and together have a greater presence locally and internationally.
"We have adopted a rigorous approach to blending formal and informal learning to ensure that every part of the Central Quad is considered a learning setting."
East Quad, designed by AHR, will provide a centre of excellence for creative and performing arts and media at DIT and features a series of dramatic atria spaces and to provide a focus and identity for each of the schools, within a publicly accessible environment which will host concerts and exhibitions throughout the year.
Gareth Banks, AHR regional director, said: "The arts and media courses united within the new East Quad building will provide an exciting new creative hub for the city. We're thrilled to have provided students with unique and engaging resources for their learning. Not only will the students of DIT benefit from the development's industry-leading spaces, but also the public, who will be able to enjoy outstanding music performances and theatre productions held within the 400-seat concert hall."
The East and Central Quad buildings at the DIT Grangegorman campus are set for completion and occupation in September 2020.
(CM)