Over 6,000 new jobs will be created in the engineering sector in 2019, according to a new survey.
The Engineers Ireland survey also estimates that 89% of the engineering employers surveyed believe their financial position will improve next year.
Commenting on the survey insights, Engineers Ireland Director General, Caroline Spillane said: "A vast swathe of engineering organisations and companies across consulting engineering, construction, manufacturing and other key industries have prospered in 2018, and have told us that they are even more confident about their prospects for 2019. Despite the uncertain political climate, the engineering employers we surveyed have more than 6,000 new jobs planned for next year.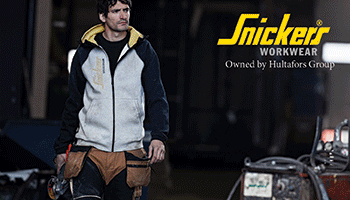 "However, they see the biggest barrier to growth once again to be a shortage of engineers with the right skills, and most expect this situation to worsen next year. We strongly urge more young people, particularly young women, to consider a career in engineering and the fantastic and expanding opportunities that exist in the sector. If Ireland is to continue to be an attractive destination for high-value foreign direct investment, if we are to meet our goals in housing and broadband, and if we are to realise the ambitions mapped out in Project Ireland 2040, a ready supply of talented engineers will fundamental to realising these goals."
The survey also indicates that 59% of organisations are looking to hire experienced Civil and Building Engineers next year. Mechanical and Manufacturing Engineers (39%) and Electrical and Electronic Engineers (35%) are also highly sought after by engineering companies.  
(CM)