NI construction firm Henry Brothers has been recognised for its environmental expertise at a recent awards ceremony in Westminster.
The company secured two Silver Environment accolades at the International Green Apple Awards in the Environmental Best Practice and Habitat and Diversity categories.
Held at the Houses of Parliament, the awards recognise the environmental endeavor among companies, councils, communities and countries.
Speaking after the event, Charlene Jones, Group Environmental & Quality Manager, said: "We are very pleased to have our work in these two areas recognised by The Green Organisation and in such a competitive campaign.
"In achieving the Silver award for 'Environmental Best Practice, Ireland, for Research & Development' Henry Brothers has demonstrated innovation through collaboration with Queens University, when we worked to develop a company Research and Development Programme. This programme provides the opportunity for Queen's University Belfast BSc and MSc students to be employed by our company in order to conduct research projects relevant to the industry at the time and with a focus on Sustainability issues within the construction sector. Ultimately, this leads to innovation and best practice which is then shared with industry.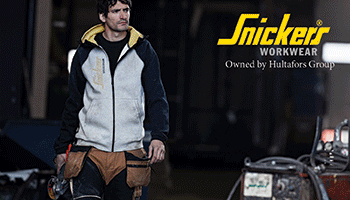 "Henry Brothers' second award, which is for 'Environmental Best Practice, Ireland, for Habitat and Diversity' is a subject matter that we have been dedicated to for many, many years, giving, aiming to give back to the environment and to the community. Wildlife and their habitats are increasingly under threat, therefore businesses have not only a legal responsibility but an ethical obligation to protect, restore and promote ecological diversity whilst maintaining economic prosperity. Our company nature reserve encourages environment understanding and provides us with the ability to promote and educate local school children on and we reach out to schools and local communities wherever our construction sites are based.
She added: "Deborah Madden, Environmental and Quality Advisor and I were delighted to attend the Awards ceremony at Westminster on behalf of Henry Brothers and we are very proud to be presented with these two Silver Green Apple Awards. It was a great opportunity to meet and discuss best practice with others not only within the construction sector, but across all fields of environment work."
(CM)