Jada Projects has landed a contract to deliver a new Multi-Service Innovation Centre in Ennistymon, Co Clare.
The project will involve the the conversion of an existing building on Parliament Street.
The Multi-Service Innovation Centre comprises hotdesks with business broadband, incubation units for small businesses, meeting rooms, training rooms and full audio visual facilities. The first floor of the shared services building will be occupied by North-West Clare Family Resource Centre. Mol an Óige Steiner National School is also an existing tenant within the building complex.
Construction work will begin on Monday 10 December, with a opening scheduled for September 2019.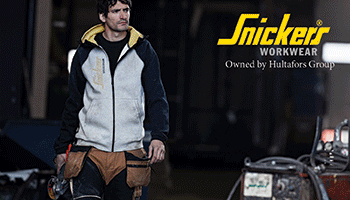 It is being delivered with €1,023,300 funding under the government's €1 billion Rural Regeneration and Development Fund, which aims to breathe new life into Ireland's smaller towns and villages. An additional €100,000 has been secured under the 2017 Town and Village Renewal Scheme for the work.
Councillor Michael Begley, Mayor of Clare, said: "I look forward this new centre having a significant, positive economic impact for Ennistymon and the wider North Clare area by contributing to employment creation and local regeneration."
Pat Dowling, Chief Executive of Clare County Council, added: "The delivery of a range of business, social and community services from this central town location is a key target of the Rural Development Strategy which promotes the development of community-led social enterprises, rural tourism, and small and medium enterprises.
"I want to acknowledge the Government's support for this project, along with the support of Elected Members and the work being carried out by the project team within Clare County Council."
The new digital facilities in Ennistymon will add to the council's network of digital hubs in Kilrush, Miltown, Malbay and Feakle.
(CM)