The Ballyboden Water Treatment Plant in Dublin has been officially opened following the completion of €10.
5 million upgrade works.
Project works included the decommissioning of the old open water storage reservoir, the construction of a new 16 million litre covered reinforced concrete reservoir on the existing site and an upgrade to the disinfection process.
The scheme was launched in June 2017 and took approximately 12 months to complete.
The plant was opened by Dick Brady, Assistant Chief Executive, Dublin City Council Environmental and Transportation Department, Eamon Gallen, Managing Director, Irish Water, and Colm Brophy TD, representing Minister for Housing Eoghan Murphy TD.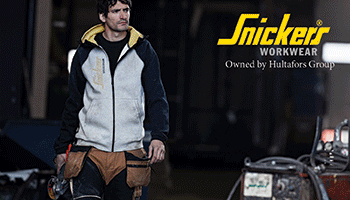 Speaking at the event, Colm Brophy TD said: "After almost 130 years serving Dublin City, South County Dublin and Dún Laoghaire - Rathdown, the open reservoir at Ballyboden has been replaced with a more modern covered reservoir to adequately meet current requirements and the needs of future generations. This investment by Irish Water ensures that the infrastructure required for the future economic and social development of the area is in place."
Eamon Gallen, MD of Irish Water, added: "The works carried out in Ballyboden, in partnership with Dublin City Council, will ensure the delivery of high quality drinking water to the area. Over 37,000 people have been removed from the EPA's RAL, and are benefitting from a more secure water supply which meets best practice.
 

"This is one of a number of investments made by Irish Water to improve water and wastewater infrastructure under our current business plan. The Irish Water Business Plan will see €5.5 billion invested in capital spending on drinking water and wastewater quality and capacity to 2021."
(CM)