Euro Auctions has recorded the largest ever sale of excavators at its ground-breaking sale in Leeds.
The leading auctioneers of industrial plant, construction and agricultural machinery hosted its largest ever sale between 30 January and 01 February, selling over 5,000 lots and more than 750 excavators.
After the three-day sale, the hammer total was £42 million, an increase of over 5% on the same period in 2018.
With over 750 excavators of all sizes and types going under the hammer, Euro Auctions held the world's LARGEST excavator disposal sale, with brisk bidding and strong prices.
Over the three days Euro Auctions put under the hammer:
• 320+ Articulated, Site & Track Dumpers - all sold
• 300+ Commercials, Vans, Cars & Jeeps - all sold
• 270+ Telehandlers - all sold
• 150+ Rollers - all sold
• 140+ Tractors - all sold.
With this sale the number of lots was the highest on record, in addition to record attendances, record registrations and record number of bidders from across the globe. Online sales are now constantly between 50% and 60%, with strong interest from Europe, Middle East, Africa, Oceania, Caribbean, Asia, South America and North America.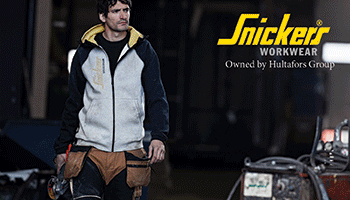 Euro Auctions Operations Manager, Jonnie Keys noted Brexit as a reasoning behind the significant interest in the sale.
He said: "Whilst we have a reputation for selling good quality machinery, and lots of it, we think it's combination of things. It may be the tip of the Brexit spike, with consignors and buyers disposing of, or acquiring machinery, before the Brexit deadline at the end of March.
"Another factor may be capacity. Euro Auctions is expanding the Leeds sale site, and whilst these facilities will not be operational until later in 2019, the entire area is being laid to concreate hard standing, giving us the capacity on sales days to line up and display up to 6,000 lots.
"On Brexit, whatever the outcome may be, Euro Auctions is experienced in shipping machinery and equipment around the globe for many of our clients, both economically and painlessly, so our buyers are bidding with confidence that we can help them get their purchases to where in the world they need to be."
A Euro Auctions sale in Dromore from 22-23 February is one of many events planned in the coming months. Others include:
• Dormagen, 13-14 February
• Yoder & Frey – Florida, 13-16 February
• Dubai, 11 March
• Zaragoza, 13 March
• HAWK Plant Hire – disposal sale, 14-15 March
* Yoder & Frey – Ashland, 14 March
* Yoder & Frey – Lima, 15 March
• Leeds, 20-22 March.
(CM)