A major €28 million water supply scheme has been launched in Skibbereen, Co Cork.
The project will improve water quality and security of supply for approximately 7,000 people in the areas of Skibbereen, Drimoleague, Schull, Leap and Sherkin Island.
Minister of State Jim Daly joined Irish Water and Cork County Council to celebrate the beginning of work. He said: "I am very pleased to be here on what is a very important day for Skibbereen and surrounding areas. Providing a secure supply of clean, safe drinking water for residents and the tourists that visit the area every year, is essential to the quality of life and development potential of the area. This €28 million investment in water infrastructure brings very significant benefits to this community now and into the future."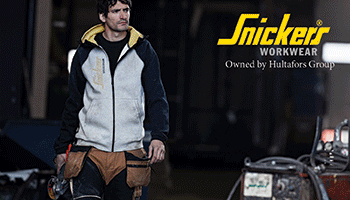 The Skibbereen Regional Water Supply Scheme area is currently supplied with drinking water from five separate water treatment plants in Ballinlough, Ballyhilty, Drimoleague, Lake Cross and Skeagh.
The water treatment plants in Drimoleague, Skeagh (near Schull) and Ballinlough (near Leap), have inadequate treatment facilities and are consequently included on the EPA's Remedial Action List - the list of 'at risk' water supplies. As a result of the upgrade, these three plants will be decommissioned. 
Brian Sheehan, Head of Asset Delivery, added: "The upgrade to the Skibbereen Regional Water Supply Scheme will address its water quality treatment deficiencies, which will enable the removal of 7,000 people from the Environmental Protection Agency's (EPA) Remedial Action List (RAL). These works will provide a secure and sustainable supply of quality drinking water to Skibbereen, Drimoleague, Schull, Leap and Sherkin Island."
The other two water treatment plants in Ballyhilty and Lake Cross will be retained, upgraded and expanded to become the sole sources of supply for Skibbereen Regional Water Supply Scheme.
The project will also involve the construction of new treated water storage reservoirs in Drimoleague, Schull, Leap and Sherkin to provide increased security of supply to customers. Existing defective water mains and water mains with insufficient capacity in Drimoleague, Castledonovan, Schull, Leap and Bluid will be replaced. 
(CM/JG)