A ribbon-cutting ceremony has been held to celebrate the official opening of Maghera's new walkway.
The L'Derry town's new 600m route, 'Largantogher Walkway', connects the Walled Garden which is adjacent to the historic St Lurach's church with the town's Tobermore Road for the first time.
It was delivered through a £250,000 investment programme supported through the Northern Ireland Rural Development Programme.
Chair of the Council, Councillor Martin Kearney, and Cllr Sean Clarke, Chair of Mid Ulster Rural Development Partnership were joined by local children to celebrate the opening of the walkway.
Speaking at the launch Councillor Kearney said: "Anyone who had the chance to walk the path while it was under construction was amazed at the beauty of the landscape along the winding route and the peaceful atmosphere – all in the middle of a busy town.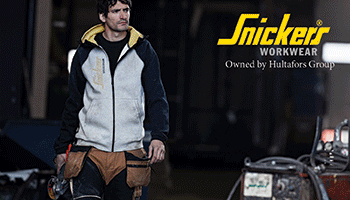 "Now that the walkway is complete, local people and visitors alike can experience the nature and the wildlife, along with the boost to their health and well-being.
"This is, of course, a significant investment in Maghera and, in fact, is part of an overall investment programme valued at £5M and encompassing health, leisure and economic projects."
The landscaped pathways benefit from lighting, with seating and panels which detail the history of The Walled Garden, St Lurach's Church and the local area to be added.
Chair of Mid Ulster Rural Development Partnership, Councillor Sean Clarke, added: "Over the course of this current Rural Development Programme, we will see an investment of over £2.15m in funding directed towards over 30 rural towns and villages from across the length and breadth of the district to make them better places to live and work in. This is what village renewal is about – local people making decisions on the actions they believe will be of greatest benefit to the community."
This project was 75% funded via the Mid Ulster Rural Development Partnership (Local Action Group), with the remaining 25% coming from Mid Ulster District Council.
(CM/MH)