Northern Ireland construction firm GRAHAM has released its annual financial figures, showcasing a £735 million revenue and profit before tax of £8.
2m.
The firm's figures for the financial year ending 31 March 2019 saw revenues stabilise with work delivered across the building, civil engineering, interior fit-out, facilities management and investment divisions.
This year's accounts follow a number of consecutive years of growth.
Commenting on the results, Michael Graham, GRAHAM Group Executive Chairman, said: "GRAHAM continues to be in a strong financial position. First and foremost, these latest accounts indicate stability, particularly as we recorded profits across all of our divisions. This will provide us with a solid platform to continue to grow sustainably.
-- Advertisement --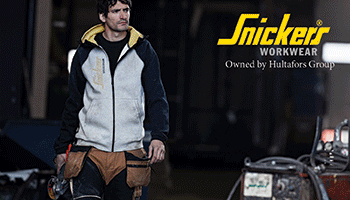 "We have also produced a healthy balance sheet, with strong cash balances of £63m and no trading debt. Our intent is to continue to invest in the balance sheet to ensure that we can be selective about the projects we work on and the partners we work with.
"Our focussed approach to work winning has accounted for our current order book of £1.2bn together with a strong presence in multiple frameworks, which will help maintain the Group's healthy balance between public and private work."
These accounts also coincide with the launch of GRAHAM's new business strategy - 'Forward Momentum'.
This five-year vision is fully aligned to the company's guiding principle of "delivering lasting impact" and reflects its ambition to improve productivity and embrace modern methods of construction.
It also demonstrates GRAHAM's commitment to operating as a business which has a positive impact on the planet, place and people.
Under this strategy, the Group will look to continue its sustainable, organic growth with an optimum business size of £850m-900m.
GRAHAM is also looking forward to a successful 2020, with its current order book and secured projects showing a forecast revenue of £875 million.
(CM/JG)