Irish crane hire firm, Wm O'Brien Group has secured a landmark occupational health and safety accreditation.
The company has become the first of its kind in Ireland to achieve the ISO45001 standard, which gives a framework to identify, and control health and safety risks, reduce potential accidents, aid legislative compliance and improve overall performance.
Commenting on the achievement, William O'Brien, CEO of Wm O'Brien Group said: "This ISO45001 accreditation is testament to our commitment to the health, safety and wellbeing of our people and everyone we come in contact with including our customers, contractors and members of the public. A positive safety culture is integral in everything we do, and we firmly believe that it helps improve overall organisational performance.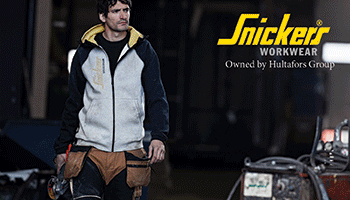 "We are very proud to be the first crane hire company in Ireland and one of the first in the world to hit this target, and believe that it gives our customers an extra level of assurance that they are working with the right people for their job."
This certification adds to the company's robust integrated management system in place with accreditation to ISO9001_2015 (Quality management system), ISO14001_2015 (Environmental management system) and OHSAS18001 (Occupational health and safety management system).
(CM/JG)