Plans for a new €135 million National Train Control Centre have secured government approval.
The new centre will enable the planned and potential future expansion of rail services across the entire rail network and will boost the planned expansion of DART services under the DART Expansion Programme.
Announcing the government approval, Transport Minister Shane Ross said: "I am delighted that Government has approved this hugely significant project which will deliver a new National Train Control Centre. This is a real statement of intent from Government as we set out to massively expand rail services in the coming years and look to encourage more people to make the switch to sustainable mobility."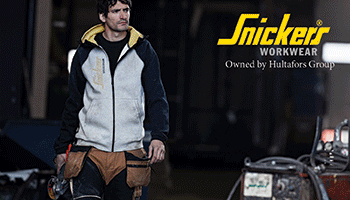 The project is being delivered by Iarnród Éireann and overseen by the National Transport Authority, with funding under Project Ireland 2040.
Anne Graham, CEO of the National Transport Authority, welcomed the announcement: "This is an exciting time as far as investment in public transport is concerned. Under the Climate Action Plan, there is a commitment to reduce CO2 emissions in the transport sector by 45-50%. A critical element of this is to ensure that our public transport services can meet the demands placed on them as we seek to provide an alternative to the car. The National Train Control Centre is a key piece of infrastructure from that point of view. In addition to housing the NTCC, it is also proposed that other control centres will be co-located there too. This includes An Garda Síochána's Dublin Traffic Control Centre and, at a future point, a regional traffic control centre, as part of an integrated facility."
Construction is expected to begin on the project later this year, with the new centre fully operational by 2024.
(CM/MH)