Young women from Northern Ireland interested in the construction industry have been given a great insight at this year's WOMEN'STEC Summer Scheme.
WOMEN'STEC (Training, Enterprise and Childcare) is the largest quality provider of training for women in non-traditional skills in Northern Ireland. Based in North Belfast, it enables women to return to employment in non-traditional sectors contributing to promoting a diverse workforce and reducing the skills shortage in the construction and ICT industries.
At this year's Summer Scheme, GRAHAM-Bam Healthcare Partnership (GBHP) held a construction insight event at its Royal Victoria Hospital Maternity site. Fourteen girls, aged between 10 and 13 years old, took part in the visit to find out from females who are working in the industry about different careers and roles in the construction industry.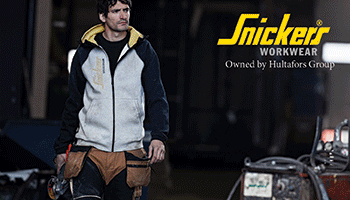 Discussing the visit Attracta Mathews, Community Benefits Advisor of GRAHAM-Bam Healthcare Partnership, a joint venture between GRAHAM and BAM Contractors Ltd, said: "GBHP has supported WOMEN'STEC in many different ways over the years – from hosting site visits, making regular pallet donations for their joinery classes, delivering careers talks and presentations right through to supporting student achievement events.
"WOMEN'STEC hosted their summer scheme for girls aged between 10 and 13 this year and asked GBHP to host a site visit to add value to their programme. A total of 14 girls visited our Royal Victoria Hospital Maternity construction site to learn more about construction and to hear about the many different careers and roles from a range of our female employees. In addition to seeing a live construction site, they also gained an insight into other aspects of the project such as the community, environmental challenges, human resources and subcontracting."
She added: "We feel that it is important to inspire and encourage young females to consider a future career in the industry, given the wealth of opportunity that it holds. That's why we value the work of organisations such as WOMEN'STEC."
(CM/JG)