A £60 million project which will see a section of Bangor's seafront redeveloped has taken another step forward.
AECOM has joined the Bangor Waterfront scheme as consultant to develop the vision for the town's seafront.
The project will include the development of a new public realm along the 2.2 mile stretch of the waterfront, as well as new greenways and coastal paths that will better link people to both the town and the sea. Popular destination Pickie Park will also be enhanced to become a family visitor attraction and compliment the re-imagining of Ballyholme beach.
Further work includes the redevelopment of Ballyholme Yacht Club into Northern Ireland's only centre of excellence for sailing.
The AECOM will utilise its visioning, design, environmental and economic expertise on the scheme, following success on a number of projects in Bangor, such as the recent town centre public realm improvements.
-- Advertisement --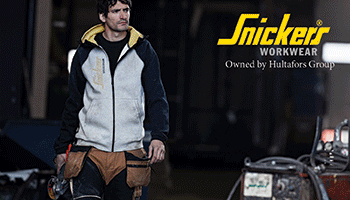 The AECOM-led team for the Bangor Waterfront project also includes Hemingway Design, Savills and Jettora. 
Patrick Clarke, Director – UK & Ireland Masterplanning Lead, AECOM, said: "Building on the ambitious waterfront plan for Bangor, our team brings a breadth of multidisciplinary expertise to further develop this vision, creating a masterplan that will secure long-term tourism and economic benefits for the town and a business case to support future investment in Bangor. Our team will deliver an integrated design approach including masterplanning, architecture, landscape and public realm design, transport, engineering, tourism planning, economics and sustainability services, with creative input from Hemingway Design and its impressive track record in coastal regeneration."
Alongside the Waterfront project, Bangor Marine Ltd has recently been appointed to develop the Queen's Parade area of Bangor. This represents an investment of £50M in a mixed-use development that will generate new jobs, shops, offices, homes and attractions.
Mayor of Ards and North Down, Alderman Bill Keery, commented: "The appointment of AECOM, and its wider team, is a critical step forward in our plans to regenerate Bangor. They bring a wide range of experience, including the delivery of international coastal regeneration projects, to the table and I have no doubt will challenge and refine our thinking as we progress this very exciting project. 
"With the prospect of £110M of investment coming to the town, the future is looking very bright for Bangor. We look forward to working with AECOM and our various local stakeholder groups to develop plans that will delivery the very best outcomes for all those who live in, work in or visit the town."
(CM/MH)