The award-winning Gardens International building in Limerick has been shortlisted for four major industry awards.
Fresh off the success at the Royal Institute of the Architects of Ireland (RIAI) annual awards in the 'New Build Workplace' category, the project has landed a number of nominations in the space of a week.
The Henry Street building has been shortlisted for 'Design Project of the Year' at the prestigious KPMG Irish Independent Property Industry Excellent Awards 2019, regarded as the nation's top property sector awards.
Gardens International has also been shortlisted as one of only two Irish finalists in the Civic Trust Awards, which celebrate excellence in environmental and sustainable design in projects across Ireland and the UK that offer a positive cultural, social, economic or environmental benefit to their local communities.
-- Advertisement --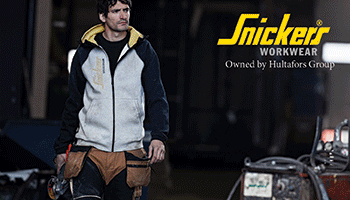 This week also saw the development recognised in two categories in the Irish Building & Design Awards 2019, including 'Architectural Project of the Year' and the 'Commercial / Office Building Project of the Year'.
Limerick Twenty Thirty CEO David Conway said: "Getting nominations for three major awards in the space of just one week says a lot about the quality of the architectural design and delivery at Gardens International. When we took over the building it was in a pretty bad state; the historic elements of it crumbling and the new aspect to the rear only half built and a dreadful eyesore. The end result to today is a credit to everyone who worked on the building.
"It really is a special place and it's no wonder the space here has been almost entirely snapped up by a leading international player in its field, Nordic Aviation Capital, the largest regional aircraft lessor in the world."
Gardens International, which opened earlier this year, blends the 19th century Roches Hanging Gardens, which included roof-top gardens of exotic fruits; the Mercantile Building; the former General Post Office developed there a century later and a gleaming new build to the rear.
It was the first major build in the Limerick Twenty Thirty programme, and was designed by Carr Cotter Naessens and Denis Byrne Architects.
(CM/JG)