A series of water supply improvements are continuing to progress in Dublin 8.
The ongoing works will see potential water disruptions across a number of areas this weekend, 09-10 November. Areas affected include Saint Teresa Gardens, Glenmalure Park, South Circular Road, Saint Anthony's Road, Reuben Walk, Reuben Street, Reuben Avenue, Church Avenue South, Carrick Terrace, Haroldville Avenue and surrounding estates.
These works form part of the construction of over 2.2 kilometres of new water mains along the public road and the installation of new service connections from the new water main to each customer's property.
-- Advertisement --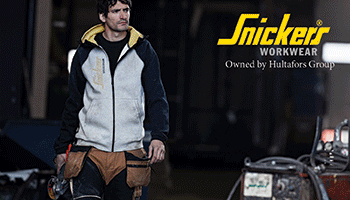 When complete, the scheme will ensure a more reliable water supply for customers and reduce leakage on the network.
Over the coming four weekends there will be a number of water outages to facilitate the connection of the newly constructed water main to the existing water network.
Commenting on the works, Matt Thompson, Irish Water's Leakage Reduction Programme Regional Lead, said: "We would like to thank the local community, businesses, homeowners and commuters for their continued patience and cooperation while we deliver this vital water network improvement project in the South Circular Road area of Dublin City. Progress to date has been excellent and we are entering the final phase of this section of the project. 
"These works are being carried out as part of Irish Water's national Leakage Reduction Programme which will see €500 million invested up to the end of 2021 to reduce the level of leakage across the country by fixing and replacing ageing water mains. This will ensure a safe, reliable water supply which is vital for our health, our environment and our growing population and economy."
(CM/JG)