Twenty-two water treatment plants across Mayo have been successfully assessed under Irish Water's National Disinfection Programme.
The utility worked alongside Mayo County Council to deliver upgrades at plants and reservoirs, including Westport (Knappagh), Ballinrobe, Inishturk, Clare Island, Achill, Kiltimagh, Ballina Wherrew, Foxford, Kilkelly, Louisburgh, Boniconlon, Ceide Fields, Charlestown, Crossmolina, Swinford, Erris, Mulranny, Knock Airport, Newport, Ballina Lisglennon, Tallagh Towers and Attavally (Bangor) Reservoir.
These works, delivered by Glan Agua Limited, ensure continued delivery of safe drinking water to customers in Mayo, while also maintaining security of supply and sustained compliance with the Drinking Water Regulations.
-- Advertisement --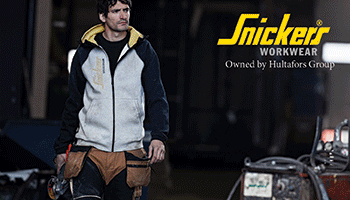 Martin Temple, Irish Water commented: "The protection of public health and continued delivery of safe, clean drinking water is the top priority for Irish Water. Water comes from a variety of sources, including underground aquifers, rivers and streams. However, this raw water must undergo a thorough and complex treatment process before it is safe to drink. This includes disinfection to remove potentially harmful bacteria from the raw water which could cause illness if consumed. 
"Having appropriate treatment in place is essential in order to provide the public with good quality, safe and secure supply of drinking water. This project will ensure we continue to comply with the Drinking Water Regulations and provide residents and businesses with the peace of mind that comes from knowing the water that comes from their taps has been treated to a very high standard."
Irish Water's €65 million National Disinfection Programme will see 864 public drinking water treatment plants, pumping stations and reservoirs assessed around the country.
(CM/JG)