Work has begun in Ennis, Co Clare, to build a new state-of-the-art library.
Serving as a cultural hub for the town and region, the new Clare County Library will cover 2,300m2 beside the existing Glór Theatre. It is designed by Keith Williams Architects and will include a new County Library and small contemporary Art Gallery.
The main library over two floors is wrapped in an undulating curved façade that locks the project into the site geometry and gives the project its unique identity. The county library service is placed in a simple bar of accommodation above the library and the art gallery sits on the opposite side of the main entrance in its own cubic form.
When complete in 2021, its new main entrance will form a single gateway to the literary, visual and performing arts contained within the complex. 
-- Advertisement --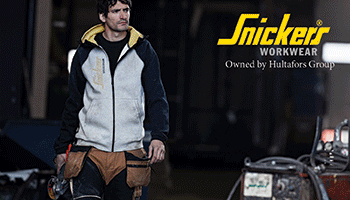 Keith Williams, the architect firm's founder and director of design, commented: "This is a very important day in the genesis of this project. By placing the new County Library and Art Gallery immediately abutting Glór, a new cultural nexus will be created uniting the three primary colours of the arts – the visual, the literary and performing arts – all in a single complex. I am very proud of the designs that we have created and I am confident that over the course of the next two years, a beautiful new public building will arise on this site offering outstanding library facilities to the people of Ennis and the region."
This development is expected to bring great enhancements to the public realm of Ennis, revitalising the streetscape and delivering an accessible and sustainable building.
Helen Walsh, County Librarian added: "Clare has always been to the forefront of library innovation and it is fitting that a 21st century library will be delivered for the citizens of Ennis and the county. It is exciting to think that by the end of 2021 – this new library will be standing in an embracing arm around Glór helping to showcase the best of what is on offer in the county in the visual, literary and performing arts."
(CM/MH)