NI Water has helped enhance radio facilities at three of its sites for Northwest charity, Foyle Search and Rescue.
The utility has led upgrades at Sheriffs Mountain, Tullywhisker and Temain Hill, allowing the charity to respond quicker to emergency call-outs.
Explaining more about the new facilities, NI Water's Telecoms Facilities Manager Bertie McShane said: "NI Water has provided radio tower facilities to support the valuable work of Foyle, Search and Rescue. The charity has a radio network which is essential to life saving operations and enables instant communications for pager volunteers who respond from home and work to emergency calls. The network allows for volunteers to be co-ordinated as soon as pagers are activated and save vital minutes which could be the difference between a life lost or life saved. NI Water is delighted to play a role in this valuable service."
-- Advertisement --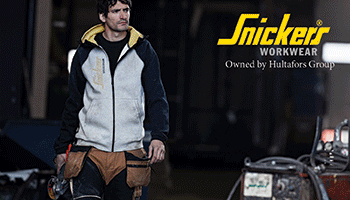 Foyle Search and Rescue's Operations Officer, Sean Edwards added: "Technology has moved on significantly in the 26 years since Foyle Search and Rescue was first founded, and mobile radio technology now gives us direct access to statutory services for calls of assistance. We would like to thank NI Water for their help in enhancing the radio facilities.
"Having this new radio system and improved radio tower facilities at three NI Water sites, will allow to us to communicate more efficiently, and travel further afield in times of emergency. The charity can be called on at any time to assist in an emergency, not only in the North West, but across Northern Ireland, assisting in flooding and other rescue and recovery operations, in areas such as Strabane and Limavady but even as far afield as Belfast if requested. Having a modern and up to date form of communication is absolutely essential to the volunteers at Foyle Search and Rescue, who give up their time to selflessly help others."
The radio facilities were enhanced with support from St Eugene's Parish in in L'Derry.
(CM/MH)