Construction work has started on a new £25 million office building in Belfast.
The Vantage is to open on Belfast's Great Victoria Street in the second quarter of 2021.
Developer MRP, the property division of construction business McAleer & Rushe, has retained local architects Consarc Design Group along with interior design consultants PLY Design to create an attractive working environment for potential occupiers and their employees.
Construction has commenced during which 150 jobs will be supported, with a further 750 permanent roles to be facilitated within the building across a range of business sectors upon completion of the works.
-- Advertisement --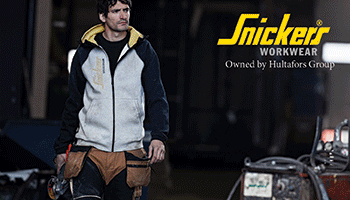 The extensive refurbishment and two floor vertical extension will boast 67,500 sq ft of premium city centre office space with a contemporary and corporate design aimed at attracting a dynamic mix of business types. Stephen Surphlis, Managing Director of MRP said: "The Vantage is a real show of confidence in the local economy following the disruption caused by coronavirus. We are excited to be bringing to the market a building that offers tenants a truly next generation working environment. Born for 21st century industry, the building's city centre positioning and unrivalled transport connections offer tenants an enviable location at the centre of all that Belfast has to offer. The excellent natural light combined with attractive open ceilings creates a superb environment where employees can collaborate, be inspired, be comfortable, thrive and grow. Conscious that more people than ever before will be connecting with colleagues virtually, the building will also be certified for the highest level of internet connectivity."
Lambert Smith Hampton and Osborne King have been jointly appointed as letting agents for the project.