GMC Ultilities is preparing to start work is to replace old watermains in Clontarf, Dublin.
The mains will be replaced with new, high-density, polyethylene (plastic) pipes which will improve water quality and provide the community with a more reliable supply of water.
The works, which are due to start on Monday 19 October, will take place along the Clontarf Road from the Clontarf Road/Dollymount Wooden Bridge Junction to Mount Prospect Avenue. Works will also take place on Mount Prospect Avenue and on Watermill Road. The works are expected to be completed in five weeks.
-- Advertisement --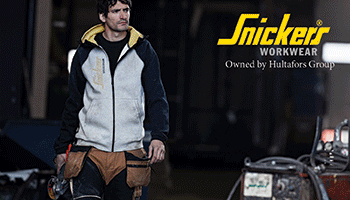 Matt Thomson, Regional Lead with Irish Water, said: "These upgrades are part of a significant investment by Irish Water to upgrade the water network in Dublin. To date, as part of the Leakage Reduction Programme, we have delivered almost 100 km of new water mains across the Greater Dublin Area. Replacing old, damaged pipes will reduce the instances of bursts and water outages and safeguard that water supply for homes and businesses now and into the future."
The works may involve some short-term water shut-offs and traffic management measures which we understand may cause inconvenience. The project team will ensure that customers are given a minimum of 48 hours' notice prior to any planned water shut-offs and local and emergency access will be maintained at all times.