The Green Party is calling for offshore energy to be an "integral part" of the Green Deal.
The European Commission has just come out with its first offshore strategy for renewable energy. The aim is to increase the installed offshore wind energy capacity by a factor of 25 by 2050, with a goal of 60 gigawatts on the European grid by 2030 and 300 gigawatts by 2050. By promoting offshore wind power alongside tidal and wave energy, renewable energies will contribute up to 40% of the energy supply in 2030. The European Commission wants to achieve its climate target of at least 55% emission reduction compared to 1990 by 2030. The Greens/EFA group are calling for a 65% reduction in order to keep global temperature rises below 1.5c.
-- Advertisement --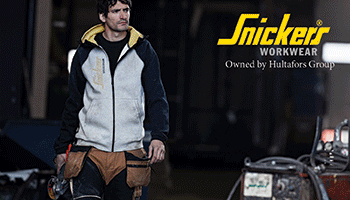 Grace O'Sullivan MEP, Greens/EFA Member of the Committee on the Environment, Public Health and Food Safety, commented: "Offshore wind energy must be an integral part of the European Green Deal, and we welcome these first steps taken by the European Commission. The use of offshore wind energy is key to reaching a climate neutral Europe. The Commission's initiative is suitable for providing planning security for suppliers and donors that will help the burgeoning offshore sector. The promotion of floating wind turbines is very welcome as this will multiply the available space for wind energy at sea.
"Unfortunately, the strategy does not mention the precautionary principle. Offshore renewables must not come at the expense of marine ecosystems and biodiversity, the two must go hand in hand if we are to achieve a truly sustainable green transition. We call on Member States, when implementing this strategy, to ensure adequate protection of vulnerable marine ecosystems and biodiversity."