Clúid Housing has announced the completion of an €18 million housing development in Sruthán na Sailí, Derreen, Killarney, Co Kerry.
The scheme will provide a home for over 180 local people on Kerry County Council's housing list. The project is the result of a partnership between Clúid, Kerry County Council, the Department of Housing, the Housing Finance Agency (HFA) and Killarney-based company, Thermohouse.
James O'Halloran, Clúid''s New Business and Development Manager commented: "Clúid Housing is delighted to deliver these new homes in partnership with Kerry County Council, the Department of Housing, Local Government and Heritage, the Housing Finance Agency and Thermohouse. This innovative social housing project not only addresses the need for rapid-build homes but also creates greener, more energy efficient buildings, with lower fuel bills for our residents. Clúid is committed to working in partnership with our stakeholders in Kerry to provide high-quality housing. These 83 new homes will provide much-needed social housing and developments of this scale will continue to assist in alleviating some of the pressure placed on the private rented sector in Killarney too."
-- Advertisement --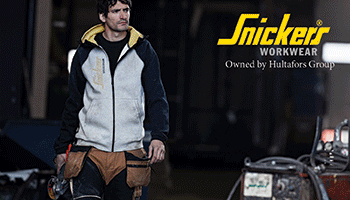 Chief Executive of Kerry County Council, Moira Murrell, said: "Kerry County Council has a large Housing Programme across all delivery streams to provide homes for those in need of long term, secure housing options across the county. Kerry County Council has a very strong working partnership with Clúid Housing to provide homes for people on the Council waiting list. I am delighted to see this project come to fruition and to see these homes finished and people moving in. I hope that the new residents will be very happy and comfortable in their new homes."
The scheme was financed through a loan from the Housing Finance Agency (HFA) which Clúid will repay using rents paid by the residents.
The Derreen scheme is comprised of 83 new homes including 22 two bedroom houses, 43 three bedroom houses, 6 one bedroom apartments and 12 two bedroom apartments.
The new homes are within walking distance of a number of playing fields including Killarney Celtic football club and Legion GAA grounds. Local amenities such as shops and services are easily accessible too.