Irish engineering solutions firm Actavo has been awarded a five-year contract with rural broadband provider Gigaclear.
The global company will serve as the Primary provider of network builds across the South Central region of England, with its Network and In-Home Division delivering the contract.
As part of the contract, which commenced in July 2021, Actavo Network & In-Home Division will create a workforce of over 100 across its supply chain, including Network Designers, Engineers and Management, to provide a full fibre network build across residential and commercial properties. Utilising its experience of operating within multiple utility and power sectors, Actavo's team of experts will deliver an end-to-end service including design, survey and build.
Services provided as part of the contract include: network design, survey, build and test. Gigaclear plans to expand its network coverage from its traditional rural heartland into the UK's market towns bringing ultrafast broadband to underserved areas and cement its place as the fourth largest network in the UK.
-- Advertisement --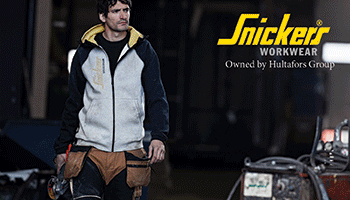 Mo Saleh, Head of Telecoms, Actavo Network & In-Home Solutions UK said: "Actavo is delighted to secure this prestigious contract with Gigaclear. This is a testament to the valuable and reliable service provided by our team. Installation works will be carried out in compliance with Covid-19 guidelines. To ensure the safety of our crew, a range of Covid-19 risk assessments and method statements about how to operate and carry out tasks safely have been put in place."
Gigaclear was founded in 2010 to provide full fibre connectivity to some of the most underserved communities in the country, where existing internet speeds can be as slow as 1Mbps. Over the last ten years it has connected communities across 22 different counties to its network.
This significant contract marks Actavo's re-entry into the UK telecoms sector gearing up to support the build of both fibre and wireless networks. The company has significant experience in the UK, United States, the Caribbean and throughout Ireland in the delivery of fibre network builds. The company's experience includes the National Broadband Plan, Virgin Fibre Network UK, network builds in Ireland for SIRO and Virgin Media and the delivery of the Digicel fibre network across the Caribbean.