GMC Utilities has started work has begun to improve the sewer network in the Ballycullen and Scholarstown area in Dublin.
The contractor is carrying out the work on behalf of Irish Water.
The works, which began in May, involve the construction of almost 2km of new sewers along Stocking Well Row, Scholarstown Road, Templeroan Road, Knocklyon Road, Firhouse Road and in Ballycragh park adjacent to the Killinniny Road Ballycullen. To minimise the impact on the local community, areas of work is limited to short sections and construction is being undertaken in phases with 450m of new sewer already constructed along the Templeroan Road.
-- Advertisement --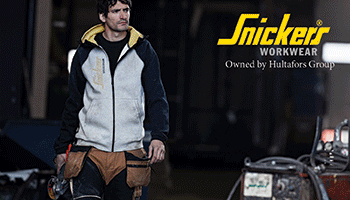 To facilitate the safe delivery of the works, a road closure is required along Scholarstown Road between the Orlagh Grove and Templeroan Road junctions from Saturday 23 to Sunday 31 October. To minimise the disruption to local communities, the works have been scheduled to take place during the school's October mid-term break when road traffic is reduced. Local and emergency access will be maintained at all times and the local community where the works will be delivered will be notified directly. Please view the attached map which includes the diversion route.
Padraig Hanly, Irish Water said: "A sewer network that is fit for purpose is essential in order to support business and social development in the community. These works will support existing and future residential and commercial development while also improving the overall performance of the sewer network, helping to safeguard the environment. Irish Water, South Dublin County Council regret any inconvenience these necessary improvement works may cause."