Alter Domus has officially opened new offices for its European Centre of Excellence in Cork.
The firm has invested in a new workspace for the future at Cork Airport Business Park allowing the business to continue to scale. The 20,000ft2 space facilitates a hybrid work model and follows the principles of Biophilic Design which work to connect people and nature within a built environment.
The company also announced the creation of 80 new jobs to be filled in 2022 at its new premises and confirmed it is on schedule to reach its target of filling the 100 positions that were announced in January this year.
Tánaiste & Minister for Enterprise Trade & Employment, Leo Varadkar, said: "Congratulations to Alter Domus. I'm really happy the company has chosen Cork for its new European Centre of Excellence, it's a credit to the current team, who have been in Ireland for over a decade and have already seen a significant expansion in recent years. This latest decision will create 80 new jobs and I'm sure they will have no problem filling them, drawing from the rich talent pool in the area. Alter Domus is a leading player in the alternative investment industry and a real asset to the financial services industry in Ireland. I wish the team many years of success in their new home."
-- Advertisement --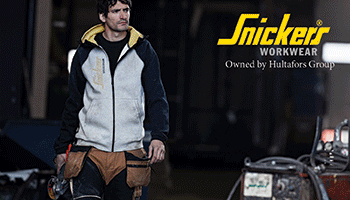 Minister of State at the Department of Finance, Sean Fleming TD, said: "I am delighted to open this Centre of Excellence for Alter Domus. I want to thank the firm for creating 80 new jobs and their continued commitment to Ireland. The expansion here in Cork is an important regional investment which is a priority for the Ireland for Finance strategy. It's a strong example of the role that Alternative Funds can play in developing high quality jobs that have a real impact on our economy."
From Cork, Alter Domus operates a European hub for global debt and capital markets, private equity, real estate and infrastructure investors and managers supporting over €1.3 trillion in assets under administration globally. With offices in Cork and Dublin, Alter Domus has already invested significantly in its Irish operations, having increased its headcount in Ireland to over 260 people.