Shane de Blacam and the late John Meagher have been celebrated for their contribution to the advancement of architecture.
The Royal Institute of Architects Ireland (RIAI) awarded the RIAI James Gandon Medal, which is a lifetime achievement accolade recognising a sustained output of quality work over many years.
The 2020-21 recipients, de Blacam and Meagher Architects, were presented with a medal by RIAI President Ciaran O'Connor FRIAI. The late John Meagher FRIAI was represented by his sister Anne Gavagan.
The Gandon Medal Citation read: "In the late 1970s and early 1980s de Blacam and Meagher Architects were a rainbow in the dark to students and young architects. Aspirations and ambition rhymed. To physically make architecture is to shape function, form, and technology in three-dimensional space, cognisant of context. The buildings of de Blacam and Meagher rise above pure utility, beyond basic construction, to encompass all that is practical and necessary both functionally and economically, with architecture that is culturally meaningful, memorable, and beautiful. Buildings that help make human beings human. A fitting recipient of the RIAI Gandon Medal for Lifetime Achievement 2021."
-- Advertisement --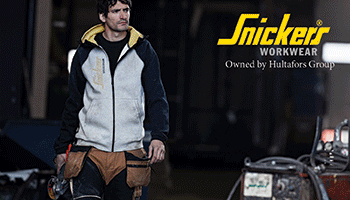 Speaking at the presentation, RIAI President Ciaran O'Connor said: "de Blacam and Meagher Architects are no stranger to RIAI awards. As well as numerous annual awards they have won both the Housing and Conservation Medal plus the Triennial Gold Medal. The RIAI is delighted to add to those awards and bestow the RIAI Gandon Medal for Lifetime Achievement to de Blacam and Meagher Architects.
"Sadly, John Meagher passed away earlier this year and the RIAI was pleased to present this award to his sister Anne and her family. John's socialability and his friendships with distinguished clients was equally matched by a design ability that was innate, expansive and of an exceptional standard. He inspired both colleagues and clients. de Blacam and Meagher Architects are deserving recipients of the Gandon Medal and the RIAI wish to congratulate them on this wonderful accolade."
Welcoming the recognition, Shane de Blacam added: "I am profoundly grateful to the RIAI honouring the practice with this award and grateful to the hundreds of architects who have worked in our office to make the buildings. I have taught many students in University College Dublin and watched them go on to found their own practices of distinction in architecture making huge impacts particularly in the UK and North America. I had the privilege of working with John Meagher for 45 years and he was my best friend.  
"John handled his pen gently and laid out the ink in a soft, slightly irregular, line that moved across the page, balancing his hand with his little finger as he was thinking. Drawing was his way of thinking and explaining what he wanted and the pen stopped precisely at the point he wanted it. I relied on him when I was trying an idea or a plan; he understood instantly what was at issue, he explained it with all the fund of everything he had read in his books, exhibitions he had attended, and journeys he had made. I am delighted to accept this award honouring the work we did together."