Up to 80% of apartments constructed between 1991 and 2013 have fire safety defects, water ingress issues, structural safety issues or a combination of all three, a new report has found.
'Defects in Apartments – Report of the Working Group to examine Defects in Housing' has sparked a call for urgent government action to address the issue.
The Society of Chartered Surveyors Ireland (SCSI) has welcomed the publication of the new report.
Kevin Hollingsworth, Chartered Building Surveyor and a member of the Working Group, said the SCSI had been calling for an independent review since January 2017, when it published the SCSI's 'Defects in our Built Environment' to the Department of Housing.
Mr Hollingsworth said: "Many SCSI members – property managers to building surveyors – have seen first-hand the defects highlighted here and the toll it has taken on individual homeowners and their families over many years. Now that the scale of the problem has finally been quantified, we look forward to the Government acting on the recommendations of this Report. They need to put in place a scheme that will allow these defects to be remedied as quickly as possible, beginning with the ones that pose the most danger.
-- Advertisement --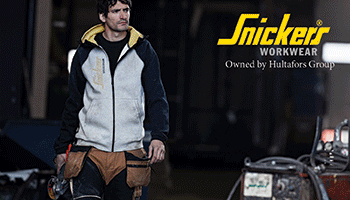 "Up to 12,000 apartments have been remediated already, and we believe any agreed support packages should apply to these homeowners that took the right action quickly. However, it's equally important that homeowners should not hold off on any remediation work currently planned or ready to start because of the risk to the health and safety of the occupants.
"Government should promptly confirm that support packages will apply to all who commence work before any potential funding is put in place. As the Report states, this will prevent a moral hazard arising should necessary safety works be delayed or deferred to ensure the ability to avail of any potential remediation support scheme that might come into effect."
The SCSI says the systemic failures during this period, especially during the Celtic Tiger era, show the cost of light touch regulation in human and financial impact. Before improvements in building control regulations were introduced in 2014, the regulatory framework allowed for developments to be constructed without professional oversight and certification. During that period, inspections from building control authorities were the only statutory quality assurance mechanism, and insufficient resources prevented the necessary level of inspections for such a system. The SCSI believes that the new building control regulations brought in 2014 (Building Control Amendment Regulations – BCAR) need to be continuously monitored and strengthened; for example, by increasing resourcing of building control departments to enable more building control authority inspections on sites. The SCSI believe the Construction Industry Register Ireland, which puts that register of competent builders on a statutory footing, is essential to increasing standards in the industry.