The government has pledged its commitment to the improvement of Ireland's network of Marine Protected Areas.
Plans to develop a general scheme of a Bill to enable the designation and management of MPAs in Ireland's maritime territory have been green lit.
Welcoming the government approval, Minister for Housing, Local Government and Heritage Darragh O'Brien said: "As an island nation, our seas and our ocean are absolutely crucial for Ireland. They support our economy, inward and outward trade, our energy supply and communications systems, as well as our climate, our environment, our cultural traditions and heritage, our health and well-being. In order to ensure that our seas remain clean, healthy and productive, and our unique habitats and biodiversity are protected, we are committed to designating a network of up to 30% of our maritime area as marine protected areas (MPAs) by 2030."
Minister of State with responsibility for Heritage and Electoral Reform, Malcolm Noonan TD, added: "The development of this legislation is an important milestone as we work to progress Ireland's network of Marine Protected Areas. It will provide us with strong powers to help address the twin environmental crises of biodiversity loss and climate change by protecting and conserving the marine ecosystems that underpin the essential and multifaceted services that coastal communities and wider society depend on, such as fishing, tourism, cultural heritage, climate regulation and resilience to environmental change. In the context of energy security and the ramping up of Ireland's offshore renewable energy ambitions, it's all the more important that we work at pace to deliver on our commitment to meeting both biodiversity and climate objectives."
-- Advertisement --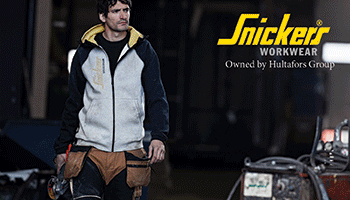 This legislation will provide for the identification, designation, regulation, management, enforcement and review of MPAs, ensuring that they form a coherent, connected, representative and climate-resilient network. It will make key provisions for public and stakeholder participation and engagement in relation to the MPA process. It will also make provisions for implementation and enforcement structures and will be designed to work in parallel with the Maritime Area Planning Act 2021 and existing legal protection measures under the Wildlife Acts and the EU Birds and Habitats Directives. The 2020 Programme for Government included a commitment to expand Ireland's network of MPAs to 10% of its maritime area as soon as is practical, aiming for 30% coverage by 2030.
It is intended that the heads of the Bill will be brought to Government for approval as soon as possible, with work on drafting and enacting the primary MPA legislation expected to follow thereafter.