A key water improvement project in the County Meath town of Dunshaughlin has been completed.
Led by Irish Water and Meath County Council, the project saw over 1km of old and problematic cast iron water mains replaced along Main Street. The old mains were replaced with modern pipework that will significantly improve water quality and bring the network into the 21st century for a more sustainable supply.
David Lonergan and Matt Thomson from Irish Water were joined by various local representatives and pupils from St Seachnalls National School to mark the completion of the key upgrade.
Matt Thomson, Leakage Reduction Programme Regional Lead with Irish Water, said: "Aged cast iron pipes have been a constant challenge to the water quality of homes and business on the main street in Dunshaughlin. Over time, cast iron pipes can become encrusted and affect water quality and pressure. Through our strategic approach to managing the water network this area of piping was prioritised for replacement and will ensure significantly improved water quality and supply for our customers in Dunshaughlin.
-- Advertisement --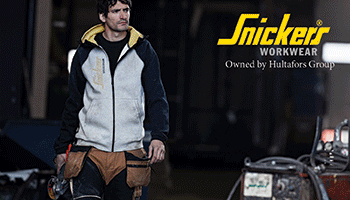 "We would like to thank customers for their continued cooperation and patience while we continue to upgrade and improve the water quality and supply across the county. Based on previous experiences, we know that the short-term inconvenience will be overshadowed by the long-term benefits that the new pipeline will deliver."
Dara McGowan, Director of Services with Meath County Council, commented: "As a result of the collaboration between Meath County Council and Irish Water, this project has significantly improved water quality, benefiting homes and businesses in the area by reducing disruptions to supply, and reducing drinking water lost to underground leaks."
Paula McCaul, CEO of County Meath Chamber of Commerce, added: "Having a secure, safe water supply is an integral part of any local business. Replacing these pipes is a first step in improving water quality, which affects businesses in the Dunshaughlin. We welcome the continued investment and development in water services by Irish Water in the county."
This project was prioritised as part of Irish Water's national Leakage Reduction Programme.