The second cohort of students from Ballymena are on track to graduate from the 'Manufacturing Academy'.
Delivered by Northern Regional College at the Farm Lodge Campus, the Academy allows individuals to boost their skills and help secure potential employment with local manufacturing companies.
It was established in Ballymena in 2021 in response to the demand from companies in the manufacturing sector for employees with the appropriate skills. Funded by The Gallaher Trust and with support from Mid and East Antrim Borough Council's Manufacturing Task Force (MTF) and the Northern Regional College, the Academy, now in its second year, is helping bolster the manufacturing industry and is encouraging individuals to consider manufacturing as a promising career choice.
Ian Paisley MP, Chair of the Gallaher Trust, said: "The Gallaher Trust is delighted to see this second cohort of some thirteen students attend the Manufacturing Academy. The funding that the Trust provides is adding real value to this sector and delivering on our mission of creating jobs and developing skills for adults with the wider Ballymena area.
-- Advertisement --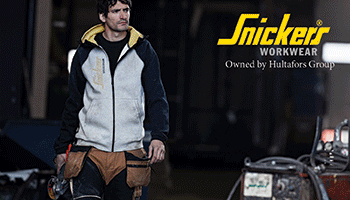 "To see these students grow and learn new skills is remarkable as they simultaneously benefit from a weekly training, travel and food allowance. I look forward to seeing them complete the course and have the opportunity to apply for a job with one of the local manufacturing companies with the potential to gain employment."
Graham Whitehurst MBE, Chair of the Task Force, commented: "We have been working proactively with local employers and in partnership with the College to develop this manufacturing training programme which meets industry requirements and provides employers access to a growing pool of skilled 'work-ready' employees. Participants are paid to improve their employability and career prospects, and through initiatives such as the Manufacturing Academy, the MTF is helping secure the future growth of manufacturing in Ballymena."
Alan Reid, Innovation Manager at Northern Regional College, added: "The programme provides participants with knowledge on health and safety, inspection and quality assurance, working to set specifications, use of tools and machinery and computer-controlled equipment, lean and continuous improvement techniques.
"It is not all college-based learning as the programme includes guest speakers and company visits, a work-based project and a focus on skills such as communication, team working, interview skills and CV building to help secure employment."
Companies involved in the programme include Moy Park, JB Door Systems, Moore Concrete, Apeer Doors, Norbev, Stephens Catering, Quad-X, Garage Door Systems, GES, Clarke and Quinn Hearse and Limousine.
Qualifications are not a requirement to take part in the Manufacturing Academy.