A host of guests have been welcomed to Artemis Technologies' state of the art manufacturing facility in Belfast for its inaugural careers open evening.
This event forms part of a recruitment drive as the company seeks to bolster its team ahead of an increase in vessel manufacturing throughout 2023 and beyond. Over 250 visitors attended the event, where they were treated to tours of the world's first commercially viable 100% electric, zero emission foiling workboat and demonstrations of the world's most advanced marine simulator in action.
Guests were also given the opportunity to explore the manufacturing facility, enjoy Q&A sessions with the talented teams that drive Artemis Technologies' innovations, and hear of the company's upward trajectory from double Olympic gold medalist and CEO, Dr Iain Percy OBE.
-- Advertisement --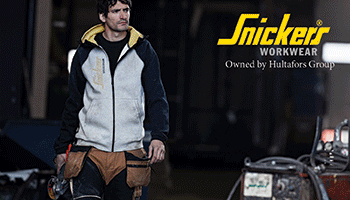 Speaking of the event's success, Director of People at Artemis Technologies, Debbie Eve said: "This is the first time we have opened our doors to the general public and what a turn out.
"Artemis Technologies is developing truly transformative technology in Belfast that will revolutionise and decarbonise the global maritime sector.
"It is an extremely exciting prospect which people here clearly want to be part of, as evidenced by the hundreds of individuals who took full advantage of our open-house.
"As we begin ramping up our vessel production and continue the development of our innovative technologies, we require skilled and talented individuals to help us scale.
"Artemis Technologies is leading the way in the decarbonisation of the maritime sector and our careers event has undoubtedly helped us unearth some future recruits and the next generation of maritime innovators."
Artemis Technologies will be recruiting for a number of roles in the months ahead, including hydraulic systems engineers, naval architects, computer-aided design (CAD) draughtspersons, embedded software engineers, and product lifecycle management (PLM) administrators.