The Trim Cultural Centre in County Meath has been transformed into a new performance space.
Approximately €9 million was invested in the new-look centre, with funding under the Rural Regeneration and Development Fund and Meath County Council.
Minister for Rural and Community Development, Heather Humphreys TD visited the centre for the official opening yesterday, Wednesday 24 May.
Minister Humphreys said: "I think it's fair to say that the scale of this investment really does speak to the level of ambition shown by the local community in coming forward with superb ideas and locally-led plans.
"Today's occasion also demonstrates the vision that underpins our landmark rural development strategy 'Our Rural Future'.
-- Advertisement --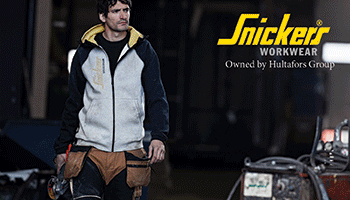 "That's to deliver projects that make our rural towns and villages more thriving, inclusive and sustainable places for our citizens and our families.
"People are choosing to live in rural areas, because of the quality of life, the beautiful natural and built heritage and, above all, that sense of community."
The Minister also visited Enfield to officially open the Enfield Community and Economic Hub. Meath County Council was awarded over €1.5 million under the Rural Regeneration and Development Fund to develop this new community hub.
Speaking at the opening in Enfield, Minister Humphreys added: "This is a wonderful project that has created a new community hub in a vacant building here in Enfield.
"I am very pleased that funding of over €1.5 million from my Departments Rural Regeneration and Development Fund has enabled Meath County Council to deliver this hub that will bring so many benefits to the community in Enfield creating new opportunities for work, leisure and social activity."
While in the county, the Minister opened St Kinneth's Ballivor, a project funded under Town and Village Renewal Scheme that turned a heritage building, once an old church, into a community facility.
She also launched the network Broadband Connection Points in Meath at Bective GAA and celebrated the €300,000 investment in Dunderry Community Centre.