Plans to build a bridge and greenway link in L'Derry have taken a major step forward.
F.P. McCann Ltd. has struck a deal to deliver the major Bay Road Bridge project, which will see a 63m, single span foot and cycle bridge delivered across the Penny Burn, near Fort George, as well as a 660m greenway link to Bay Road Park. The project will be brought to life based on designs developed by McAdam Design, who will continue to act as Project Manager through the delivery phase.
Works are on track to commence in June, of which the initial stages will focus on the design and fabrication of the bridge with onsite construction works due to commence later in the summer.
Welcoming the appointment, Derry City and Strabane District Council's Mayor, Sandra Duffy, said: "It is great news that Council has successfully appointed a contractor to deliver this iconic project, which will physically bridge a long-standing gap in the City and District's walking and cycling network, whilst offering enhanced active and sustainable travel options for both our citizens and visitors."
-- Advertisement --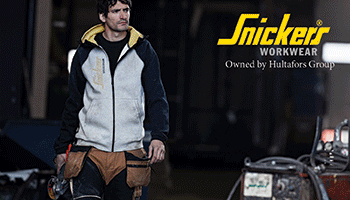 This project is funded by the INTERREG VA programme, administered by the Special EU Programmes Body (SEUPB), the Department for Communities and Derry City and Strabane District Council.  
Gina McIntyre, Chief Executive of the Special EU Programmes Body (SEUPB), commented: "We are delighted to see work getting underway on this cross-border greenway in the North West, which has been funded through INTERREG VA. This exciting project will see the creation of a 46.5km greenway which will enhance accessibility between schools, businesses, parks and residential areas, and make cycling and walking more attractive commuting options for everyone."
A Department for Communities spokesperson added: "The Department is delighted to see the commencement of works for the Bay Road Bridge and Greenway. It is a great example of collaborative working between government departments, local government and the wider community. The bridge and greenway will complement future development works planned for Fort George and encourage sustainable travel to and from the site."