Leading Northern Ireland manufacturer of gym equipment, BLK BOX has agreed a major deal with PureGym.
The Newtownabbey-based firm secured an exclusive global contract with PureGym, which will see them supply functional, free weights, studio and accessory equipment.
Speaking about the contract, Mayor of Antrim and Newtownabbey Councillor Mark Cooper commented: "I would like to offer my congratulations to the team at BLK BOX on their recent success, I am delighted that BLK BOX continue to grow their business. This new contract with PureGym highlights their reputation as a world leading manufacturer for gym equipment, I wish the team every success for the future."
-- Advertisement --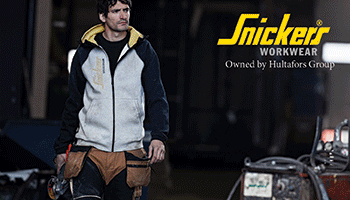 BLK BOX has been working successfully with PureGym since 2018 completing numerous projects.
PureGym boasts a portfolio of over 500 gyms across the UK and Europe, serving over 1.6 million members. BLK BOX's latest collaboration with PureGym whose growth strategy to branch out across America and the Middle East will further bolster BLK BOX's global brand awareness.
Miles Canning, Commercial Director at BLK BOX commented: "This is an exciting new chapter in our ongoing relationship with PureGym, which began in 2018 with a deal to supply functional equipment. We continue to receive great feedback from PureGym members who've been amazed by the transformation of their local gym."
Richard Annetts, Head of Gym Format & Equipment at PureGym added: "We believe our ongoing partnership with BLK BOX helps us further distinguish our offering in the global value market. We have a very clear plan to deliver growth and we believe our partnership with BLK BOX will help us achieve our aims."