A transformative water project in the County Wicklow town of Bray has resulted in the saving of 500,000 litres of water per day.
Uisce Éireann detected a major leak on Kilcroney Lane using specialist leak detection equipment. The innovative technology enabled crews to identify the section of water main that was to be further investigated for potential bursts.
Water pressure management technology was then installed on the watermain under Uisce Eireann's national Leakage Reduction Programme. Once installed this technology was used to assist in the find, trace and repair of the damaged section of pipe that was responsible for 500,000 litres of water being lost into the ground every day.
-- Advertisement --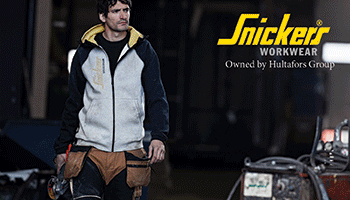 Joe Carroll, Infrastructure Delivery Programme Manager at Uisce Éireann described the find as "one of the largest savings of our precious resource this year in Co Wicklow".
He added: "We would like to thank Wicklow County Council water service crews for their efforts in detecting the unmapped line and finding the leak.
"It's hard to understand that more than 500,000 litres of clean drinking water was disappearing underground every day. Water is a valuable resource and expensive to produce, so finding this leak and successfully repairing it was of paramount importance."
Noel Doody, Water Inspector at Wicklow County Council, commented: "I am grateful to the residents of Kilcroney Lane, Bray for their co-operation and understanding while we carried out these works. The use of modern leak detection and pressure management technology allowed us to accurately quantify the daily supply-demand balance for the area. Thanks to the support of Uisce Éireann, these works allowed us to pinpoint the leak, quantify the volume of water saved, and allowed us to continue to drive down leakage, conserve water, and reduce disruptions on the supply which will benefit customers in North County Wicklow and the environment as a whole."