New pumps at Ballygomartin Water Pumping Station (WPS) have contributed to energy savings and lower costs for NI Water.
Ballygomartin WPS is one of 16 sites across Northern Ireland where pumping systems have been upgraded as a way of reducing NI Water's energy usage and operational costs.
Ballygomartin pumps approximately 2.5 million litres of water every day to Whiterock upper service reservoir which serves around 4,500 domestic and 160 non-domestic customers. The new pumps are expected to reduce energy costs by about £28,000.
To date, NI Water has upgraded the pumps at seven sites, two sites are currently underway and seven more sites will be completed in the months ahead.
-- Advertisement --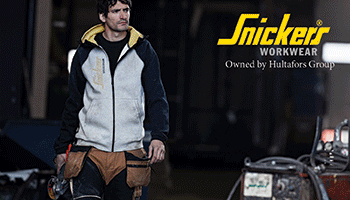 Colin Murtagh, Energy Reduce Use Programme Manager at NI Water, said: "The water industry is very energy intensive requiring large amounts of power to treat and dispatch c.605 million litres of water per day to our customers in Northern Ireland. As the largest user of electricity in Northern Ireland, we've set ambitious targets to achieve net zero for the energy we use by 2030.
"We have identified key water pumping sites where energy savings can be delivered by reducing the energy used to pump water to our customers. We've recently completed the first phase of the pump station upgrade project at Ballygomartin Water Pumping Station where we've installed two new pumps. This has been very successful with c.30-35% reduction in site energy usage and it is contributing to our sustainability goals without impacting service quality for our customers. In terms of our pump optimisation work, we are currently progressing work at 16 sites, with £4m invested to deliver annual kWh reduction of 4.7million kWh (c.£950k/annum). This would save enough electricity to power c.1,600 domestic properties in Northern Ireland annually."