Restoration work on Murphy's in Ederney has been completed as it opens its doors to the community.
The building is the latest project part funded by the Village Catalyst pilot which aims to tackle rural poverty and social isolation by refurbishing derelict historic buildings. This heritage asset has now been modernised, delivering useful spaces for local businesses as well as tearooms and an accessible event space for the local area.
The historic layout remains with the original Murphy's café and shop, now Tearooms divided between front shop space and back snug. Upstairs through the side entrance, the living space has become intimate working or meeting spaces with a connection to Main Street or the internal courtyard. The original outbuilding at the rear has been partly reconstructed and extended to provide wellbeing spaces as well as an event space.
Village Catalyst is led by Department for Agriculture, Environment and Rural Affairs (DAERA) and Department for Communities (DfC) with support from the Architectural Heritage Fund, and Northern Ireland Housing Executive.
Dr Anne Monaghan, Ederney Community Development Trust, said: "Seven years ago, the Trustees of Ederney Community Development Trust sat down to envisage how we could re-generate Main Street in the village. Like many rural towns, we had suffered dereliction, emigration, isolation and the lack of motivation to turn things around. The development of Murphy's on Main Street Community Hub and Tearooms stimulated the imagination and, thanks to the medley of funding - large and small – it has led to the opening of an Airbnb, a firm of accountants and the re-location of a hairdresser back to the village, as well as the construction of five new town houses immediately opposite. The Village Catalyst project has been transformative for Ederney.
-- Advertisement --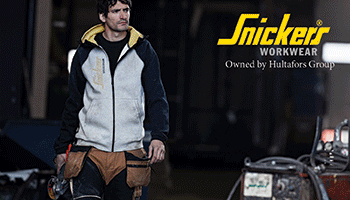 "The Trust also gratefully acknowledge the financial support of Fermanagh and Omagh District Council and the Covid Recovery Small Settlement Regeneration Programme for the project."
Teresa O'Neill, Director of Rural Affairs in DAERA commented: "DAERA is delighted to have contributed £200k to this significant development in Ederney, which has breathed new life into a disused building. It is one of four projects DAERA has supported through the Village Catalyst Pilot Scheme and funded through our Tackling Rural Poverty and Social Isolation (TRPSI) Programme. The provision of a co-working and wellbeing hub has addressed local identified needs, which will help bring social and economic benefits to the rural community in the Ederney area."
Matthew Mckeague, Chief Executive of the Architectural Heritage Fund said: "We are proud to have worked closely with Ederney Community Development Trust from the beginning of their project to help create this fantastic new asset, one which addresses key local needs and is helping bring life back to the heart of this village."
Mukesh Sharma, Chair of The National Lottery Heritage Fund in Northern Ireland, said: "It is inspiring to visit Murphy's on Main Street Community Hub to see what can be achieved in a community, through strong partnerships and targeted investment. Though it's more than that, heritage is as much about the past as it is the future and the people of this community have combined their passion for the past in restoring this historic building with their determination to bring a bright future to the village and everyone who lives and works here. The National Lottery Heritage Fund is committed to investing in communities and places across Northern Ireland and I hope projects like this will inspire applications and continue to make a positive impact for rural communities."