The new STEM building at Dundalk Institute of Technology (DkIT) has officially opened.
This two-storey extension to the North Building includes various lab typologies including multipurpose, cell culture, agriculture, chemistry and pharmaceutical.
The construction of this building will facilitate the Academy in expanding its capacity at undergraduate and postgraduate level.
The Department of Further and Higher Education, Research, Innovation and Science provided €18.47 million of funding.
Minister for Further and Higher Education, Research, Innovation and Science, Simon Harris, TD opened the facility. He said: "The new STEM extension will be named the Jocelyn Bell Burnell Science Building. Apart from being a scientist from the region, Professor Bell Burnell represents inclusivity and improved education pathways for all, an area that is very close to my heart.
-- Advertisement --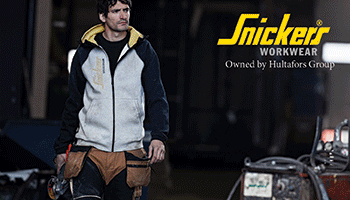 "Honouring Professor Bell Burnell in the naming of the building will provide greater opportunity for science students in the North-East and DkIT will also be recognising the achievements of a trailblazer of her time, who is also providing opportunities for a wider cohort of students in science than otherwise may have been the case in years past.
"I'd like to thank Dr Alan Wall and Mr Ciarán McCaffrey and all the team in the Higher Education Authority for their dedication and hard work on this project and also for their support to the institute."
Dr Diarmuid O'Callaghan, President of DkIT said: "Our new 1300 sqm science building, provides state of the art facilities for both undergraduate, postgraduate and PhD students. It will allow us to develop a number of new courses to meet regional and national needs in the sector and will lead to increased intake of students in both existing and new programmes. Professor Jocelyn Bell Burnell has been a visionary in her field of expertise, astrophysics, and has relentlessly championed under-represented groups. We hope to emulate her example in the Jocelyn Bell Burnell Science Building."
Ciarán McCaffrey, Head of Capital Programmes in the HEA added: "This new building, funded through the HEA, will offer students studying Life and Health Sciences as well as Agriculture new state of the art facilities and will greatly enhance the learning experience for students at DkIT. The new 1,300m2 facility will also enable DkIT to expand its STEM offering and facilitate student growth while also positioning the Institute to serve the needs of the STEM sector both in the region and nationally."