Time and date
CONSTRUCTION DIRECTORY
Glenfarne Wood Products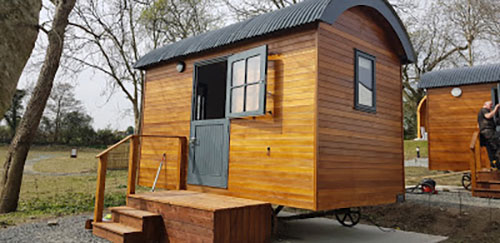 What an ideal building for that extra space, hideaway, studio, office, glamping.
Extra add-on for your B&B.
Choose your use and we can build to suit you.
Joinery quality wood used throughout and interior finished to a high standard.
Select your desired interior fixings, style and colours.
Furniture and kitchen equipment supplied on request
Choose from a variety of sizes and styles.
Fitted with electric, WC and shower fittings. Simply plug - in on your site.
All our buildings are built to Government House Building Standards.
Our huts are also more spacious and perfect for self catering
We can also deliver to you for you to fit out as you choose with quick - connect, power, water and waste water.
For added living area outside, decking can be fitted.
We supply throughout Ireland and the UK.
Finance available here.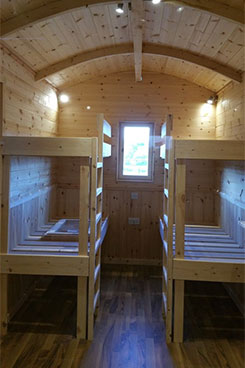 Natural wood cladding offers a beautiful and natural finish to the building.
Heavy Duty Insulated Floor - Built on fabricated steel base. Wood framing, Insulation plus 18 mm T & G floor with a 100 mm air gap for air flow.


Fully insulated and lined wall specification – Wood cladding, plus breather membrane, 75 mm framing with 100 mm insulation, moisture proof OSB Board and horizontal grooved panelling board.


Red Deal timber panelling on inside walls, or finish of your choice.


Curved Roof – With 300mm overhangs to the sides and 600mm to the front.


Double Doors – One set double glazed double doors. American Hardwood.


Windows - One full length front, and two half length double glazed full opening windows. (American Hardwood Joinery).


Electrical installation included.


En suite options available


Options available on floor finish.


Exterior painted in colour of choice.


Heating is by means of the Revolutionary JouleTherm 24v Electric Paint System. No bulky storage heaters or stoves. Just set the timer and temperature and forget about heating bills.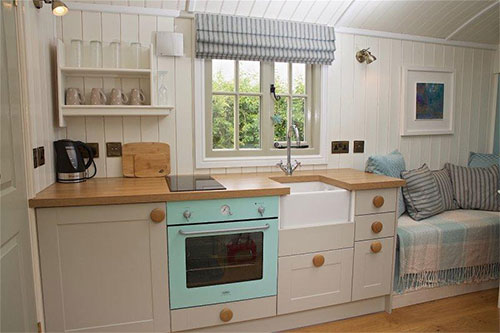 Glenfarne Wood Products
Brockagh Lower
Glenfarne
F91 W821