Time and date
CONSTRUCTION DIRECTORY
Jerry Beades Concrete Ltd

Contact Details
About Jerry Beades Concrete Ltd
Jerry Beades Concrete provides innovative flooring solutions for new-builds, renovations and additions. We are a Dublin based company offering top quality services and products nation-wide.
As the longest established liquid floor screeding company in Ireland, Easyscreed are the sole suppliers and nationwide installers of Easy Screed.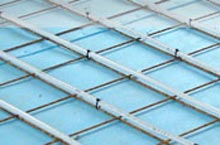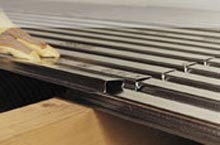 Our vastly experienced site and office staff have dealt with the installation of over 200,000 m² of floor screed throughout Ireland. We are the market leaders in liquid floor screed installations in Ireland offering a professional, reliable and quality service every time.
An Irish owned company, we specialise in offering advice and expertise to architects, builders, home-owners, the underfloor heating industry, timber frame manufacturers, pre-fabricated building systems and the renovation market.
Easy Screed
Easy Screed is a self-levelling liquid, natural floor screed. A fast, efficient alternative to traditional sand and cement floor screed, Easy Screed is designed for smoothing and levelling floors before installation of the final floor finishes.
Easy Screed is made from a blend of the highest quality materials available combining a mix of sand, water and an alpha-hemihydrate calcium sulphate binder agent. It contains no cement and therefore eliminates many problems generally associated with traditional floor screeds.
Because of its unique high-strength properties, Easy Screed is poured in a much thinner layer than traditional screeds, from just 10mm when used for floor levelling and between 35mm and 50mm with underfloor heating.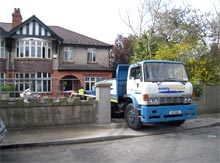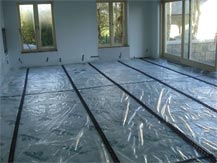 Sound Proofing
To comply with Part E of the Building regulations, it is necessary to install some type of soundproofing materials onto your floors.
Timber floors are lightweight structures and due to gaps, between floorboards, they generally do not perform well at preventing sound travel. Sound will find its way through any small gaps. The additional mass, rigidity and ability to seal up all gaps provided by Easy Screed, is the ideal solution to airborne sound insulation requirements.
Metal Decking Solutions
In conjunction with our partners Reppel, we can offer a range of strong, light-weight metal flooring solutions for new-builds and renovations, domestic and commercial including:
Lewis Dovetailed Sheeting
Hody Sheeting
MAX 4 Therm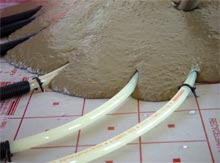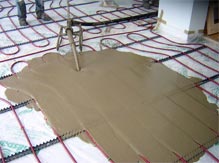 Jerry Beades Concrete Ltd Serves The Following Areas
Find Jerry Beades Concrete Ltd in