Time and date
CONSTRUCTION DIRECTORY
Hunter Plastics

Contact Details
Address
Dickley Lane
Leham
Maidstone
County Kent
ME172DE
England UK
About Hunter Plastics
Hunter Plastics
are based in Kent and employ over 500 people, who are all dedicated to industry leading and award winning customer service. We have built a strong worldwide reputation as a manufacturer of high quality above and below ground products - all manufactured using a quality management system complying with BS EN ISO9001:2008 and BS EN ISO14001:2004.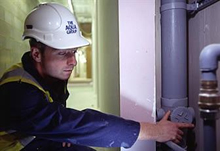 Through manufacturing excellence, Innovations and Synergies, Hunter focuses on 'added value products' - such as Grease Management and Foundry Finish rainwater systems, that enable our stockist and distributors to gain profitable sales in their local markets.
Products
Hunter Plastics Ltd has been manufacturing high quality above and below ground plumbing and drainage systems for nearly 50 years. In that time the company has developed a reputation for quality and service, with an emphasis on product innovation.
Hunter offers a comprehensive range of Rainwater, Soil & Waste and Drainage products to the construction.
Rainwater
Everything you need and more...
For quality, easy to fit rainwater installations.
Angle with fixing wings are quicker to fit, improves stability, reduces the need for additional brackets and prevents unsightly corner sag.
Integral computer-designed jointing seals held captive in a moulded recess forms a robust, watertight seal which accommodates thermal movement.
From 76mm to 200mm our range of sizes, profiles and colours are designed with installers in mind.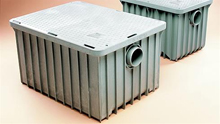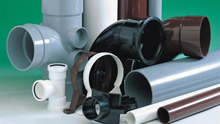 Plumbing
Hunter offer a complete range of Plastic Plumbing products for gravity soil and waste installations. Manufactured in PVCu or Polypropylene, and with a choice of solvent weld or pushfit jointing systems, our system match almost all installation requirements. As construction trends move towards high density housing, off site construction, Grease Management and wet room innovation our range has evolved.
Drainage
Hunter offers a comprehensive range of high quality drainage systems to overcome the most complicated drainage layout. Like all our products they are economical, strong and resistant to impact and are easy to install.
There is a range of drainage accessories designed to meet the needs of the most stringent building regulations.
Their overall flexibility ensures Hunter can supply all domestic and commercial requirements for foul water and surface drainage, up to and including main sewers.
Hunter have a established network of stockists and distributors in over 30 countries worldwide, supported by an experienced sales force, for further information please contact Export department on: +44 1622 852632 or for UK Sales direct line: 01622 852654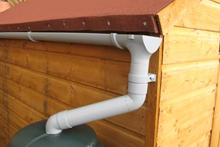 Gallery
Click to close
News
01/05/2016
THE NEW HUNTER PLASTICS PRICE GUIDE – MAY 2016
---
Hunter Plastics, the rainwater and drainage specialist, has a new Price Guide which is the directory for purchasing its guttering, soil & waste and underground drainage products.

The new Hunter Price Guide also features the Multikwik range, which includes Sanitary items, as well as the WC connectors, traps and compression waste that Multikwik is required for. The directory aims not only to give pricing information, but also to act as a comprehensive catalogue of one of the UK's broadest drainage ranges.

The new Hunter Trade Price List features over 1300 parts in the company's product range. As well as the usual prices and product codes, the catalogue features, compatibility and drainage data, with all products accompanied by a photograph. The guide also includes 'Good to know' and 'Good tips' features, providing product and technical advice throughout the Price Guide. The Price List now contains an index at the back for both Hunter and Multikwik products, making it even easier before to find the product you are looking for, Jobs a good 'un!

Divided into four clear sections – rainwater, plumbing, underground and Multikwik, – the price guide is available now from Hunter Plastics stockists nationwide. A copy is also available to download here or from our Download Centre.

CALLING ALL MERCHANTS: A box of 20 new price lists will be sent in the post to you shortly, but if you haven't seen these by the 10th May 2016, then please contact Customer Services on 01622 852654 and ask for a 'HTPL' to be added to your next order. Already received some copies but need some more? No worries, simply add 'HTPL' to you next order and we will send another pack out to you.

If you require a numerical price list (Excel version), including EAN codes to update your records then please email info@hunterplastics.co.uk

01/01/2016
DRIVING EXCELLENCE AT ALIAXIS
---
A dedicated fleet of more than 30 specialist commercial vehicles has been introduced by Aliaxis, the parent company to Hunter Plastics, to meet with its nationwide operational requirements. Complete with the latest technology, the new transport vehicles are fully in line with strict environmental standards due to the state-of-the-art Euro 6 design.

Distribution Partner, Fraikin, one of the largest fleet management companies in Europe, has supplied vehicles designed specifically for Aliaxis, inclusive of drivers and specialist fleet management.

The new vehicles meet the rigorous environmental requirements of Euro 6, a standard created to significantly reduce pollutants and emissions from all vehicles on the road, particularly significant for commercial vehicles in urban areas. In fact a study conducted into the 159 bus route in London (thus representing real world driving) showed that the introduction of Euro-6 for commercial vehicles will see an 85-fold (99%) reduction in NOx emissions from Euro V.

All vehicles also feature the most up-to-date technology, including an on-board ecodrive telematics system that significantly improves the visibility and performance of the fleet for the drivers, as well as a start-stop system to reduce long idle times.

Colin Melvin, Strategic Customer Development Director at Fraikin explains: "It is so important that the most up-to-date commercial vehicles are being deployed on our roads to guarantee driver safety, improve average vehicle economy and contribute to a greener environment. In this way, we were very happy to work closely with Aliaxis as a distribution partner to ensure we could provide a fleet that specifically met their objectives."

Incorporated in the new vehicle designs are enhancements to improve driver safety and the load security of the truck. These feature the front and side platforms included into the demount chassis, an integrated step design and the introduction of a driver fall arrest system, along with flexible lateral and transverse load security systems.

Aliaxis Logistics Manager, Tom Hamlyn comments: "By working with Fraikin, we are confident that we are operating the very best in fleet performance. By drawing upon their specialist knowledge we now have vehicles which not only meet the highest safety and environmental standards, but also help us to provide a professional and reliable service for our customers."

Communications Manager, Samantha Park adds: "Investment in new technology also gave us the opportunity to give the fleet a smart new look. The familiar brands Hunter and Multikwik are still prominent, it's just that now they are accompanied by their sister companies within the Aliaxis group. This is not simply a visual change; our group philosophy of working in collaboration enables us to pool specialist expertise and offer a greater choice to our customers."

Competition time

If you spot one of our new lorries, tweet a picture to @HunterPlastics and we'l
Products & Services
Grease Management
Foundry Finish
Cast iron
Residential materials
Fluid Handling
WC Connectors
Quantum Drainage
Quantum
Underground Drainage
Underground
Commercial materials
Guttering
Rainwater
Plumbing & Drainage
Drainage
Plumbing
Hunter Plastics Serves The Following Areas