Mid & East Antrim Council has issued an update on plans to develop a next generation science park in Ballymena.
The multi-million park will be built on the site of the former St Patrick's Barracks.
The proposed Integrated Industrial Inspiration and Innovation Campus, i4C, will encompass an inspiration programme to inspire young people through a series of high quality work experiences.
Council Chief Executive Anne Donaghy discussed the project with members of Ballymena Area Chamber of Commerce and Industry in a conversation regarding the Belfast Region City Deal.
Ms Donaghy said: "I thank the Ballymena Area Chamber of Commerce and Industry for the invitation to update their members on our Belfast Region City Deal plans, which lay out a hugely exciting future for the town.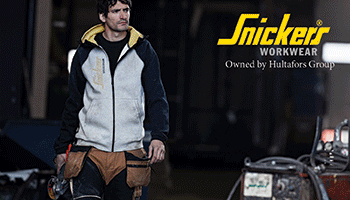 "As a council, we are fully committed to supporting business growth and development, and promoting an environment that encourages and facilitates investment in our borough.
"The opportunities presented by City Deal will provide much-needed substantial investment in a borough still reeling from the loss of so many highly paid manufacturing jobs as a result of the closures of Michelin and JTI.
"Together with the backing of our elected representatives – who have demonstrated unwavering support to our focus on economic growth – we have introduced and delivered a number of initiatives which have the potential to transform the economy in this borough.
"The Belfast Region City Deal is vital to our ambitious vision and blueprint for a vibrant economy in Mid and East Antrim, and Northern Ireland.:
The City Deal includes plans for around £80m of investment in Mid and East Antrim, including St Patrick's, The Gobbins and Carrickfergus Castle, walls and surrounding environment.
(CM)