Lisburn-based company Brookvent has shipped its new house ventilation product Aircycle 1.
3 to London to support a new apartment development.
Approximately 39 units have been shipped to London to support the new housing.
Aircycle 1.3 was launched in October, and following its first shipping and council visit, it is now into full production.
The new product represents the 6th generation of this technology, which allows for high performance ventilation and 92% heat recovery efficiency.
Lisburn & Castlereagh Council visited the company's premises to view the new product as part of its Made in Lisburn Castlereagh business engagement visits and wider investment programme.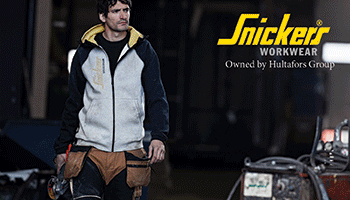 Mr David Burns, the new Chief Executive of Lisburn & Castlereagh City Council, said: "I was pleased to see first-hand Northern Ireland's leading supplier of energy saving ventilation systems. It has its headquarters in Lisburn, exports across the world, has a base in Poland and distributorships in Hungary, the Baltics and Russia. Brookvent has established a streamlined manufacturing and assembly process for its products that are proving popular across the world. The Council is very proud to see its local companies grow both nationally and internationally and benefiting from the local skilled workforce."
Alderman William Leathem, Chair of the Council's Development Committee, commented: "This latest product by Brookvent once again demonstrates its experience in design, manufacture and supply of leading ventilation products that offer a customisable solution to residential properties. The continued evolution of its product range ensures improved energy efficiency and lower running costs for the properties they are installed in. We are delighted with both their engineering skills and achievements and wish them every continued success in the future."
Aircycle 1.3 has already attracted major interest with UK contractor and global Brookvent distributors.
(CM/MH)