An official ceremony has been held to celebrate the opening of the upgraded wastewater treatment plant in Athenry, Co Galway.
Minister for Housing, Planning and Local Government, Eoghan Murphy TD; Councillor Jimmy Mc Clearn, Cathaoirleach of Galway County Council; and Eamon Gallen, Managing Director of Irish Water were all in attendance to mark the occasion yesterday, 08 July.
Around €5 million was invested in the project, which included the construction of a new wastewater system.
The plant can now cater for a population equivalent of 9,500 and will be able to facilitate future population growth and commercial development in Athenry. It will also ensure compliance with the Urban Wastewater Treatment Directive requirements and, in doing so, protect the Clarin River.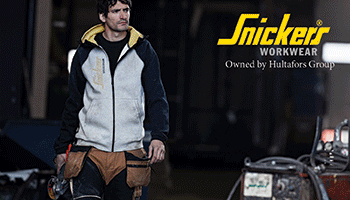 Speaking at the opening, Minister Murphy said: "The Government, working in partnership with Irish Water and the local authorities, is committed to leading delivery of a new era in investment in our national water and wastewater infrastructure assets. Projects like this in Athenry are essential to protect the health of our families, the environment, to enable economic development in our local communities, and to safeguard Ireland's water."
Irish Water worked on the project in partnership with Galway County Council.
Councillor Jimmy Mc Clearn, Cathaoirleach of Galway County Council, added: "This investment is needed to provide Athenry with the infrastructure to support the building of houses, schools, to attract new industry and to allow the companies we have to expand and grow. As our economy grows, so does the requirement for critical national infrastructure. It's important in supporting future population growth, housing developments, new businesses and to ensure that Galway maintains its attractiveness as a location for foreign direct investment."
(CM/JG)