An exciting new blueway has been launched in County Meath, maximising the potential of the River Boyne county-wide.
The Leas-Cathaoirleach Meath County Council Cllr Mike Bray launched the Boyne Blueway Trim on Tuesday 14 June, following its achievement of accreditation as a Blueway. This marks the opening of an 8km water stretch from Trim to Bective Mill for water activities, suitable for beginners and intermediate level paddlers. 
Meath County Council welcomed the accreditation status in April when the Boyne Blueway was among the first three Blueways to gain accreditation at an event which took place by the National Blueway Partnership in Trim. Blueways are a brand-new outdoor recreation offering currently unique to Ireland. The 8km stretch of Blueway takes approximately two and a half – three hours to paddle and can be paddled by beginners or those at intermediate level.
-- Advertisement --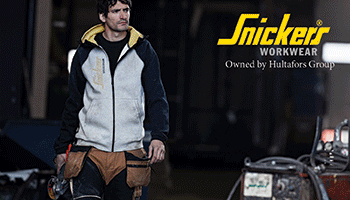 The Blueway was developed by Meath County Council in partnership with a number of organisations including Meath Local Sports Partnership, Canoeing Ireland, Boyne Valley Tourism, Trim Canoe Club, Boyne Valley Activities, OPW along with local landowners and supported by Fáilte Ireland. The Boyne Blueway is in line with accreditation criteria and Blueways are now considered best in class destinations for water based and water side activities.
Speaking at the event, Cllr Mike Bray, Leas-Cathaoirleach said: "The Boyne Blueway provides a wonderful opportunity to maximise the potential of the River Boyne for Meath and for visitors. It is important for us as a Council to invest in tourism facilities for the greater benefit of our citizens."
Cllr Bray also paid tribute to all involved including the Blueway Steering Committee who worked together to achieve accreditation and to the Community Section at Meath County Council for securing funding for the project.
Cllr Aisling Dempsey, Chair Boyne Valley Tourism added: "Adventure tourism is worth €1.2bn to the Irish economy. The Boyne Blueway provides immense opportunities for businesses across many sectors within the Boyne Valley to attract the adventure tourist."