The development of a 307-bedroom Purpose Built Student Accommodation (PBSA) scheme in Belfast has been unlocked with new investment.
A £21.3 million loan has been delivered via the Northern Ireland Investment Fund to facilitate the development.
This marks the Fund's ninth loan since its conception in 2018 and means the Fund has now reached the original Fund objective of £100m of commitments. The Fund is designed to make loans from £3-30m to support development projects that contribute to the local economy and economic growth. As loans for projects are paid off, they are then reinvested into future projects. The fund remains open for applications to fund development projects across Northern Ireland.
The York Street scheme, located opposite Ulster University's new Belfast campus, will offer premium student amenities including a dedicated entrance lobby and reception, a podium garden on the first floor, a gym, an indoor/outdoor yoga studio, a games room, TV lounge, meeting rooms and informal study areas. Completion is expected in August 2024, ahead of the 2024/25 academic year.
-- Advertisement --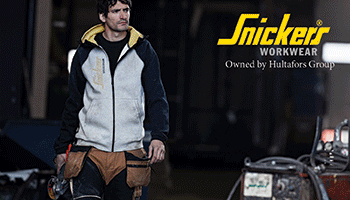 The project will involve the redevelopment and regeneration of redundant buildings and meets a specific local need for more student accommodation in support of Ulster University's city expansion. Furthermore, it will be an all-electric development with a heat recovery system, and will create construction jobs and student placements, meeting the Fund's investment objectives to fund low carbon, regeneration projects that create socio-economic benefits.
Will Church, Executive Director, Lending, CBRE Capital Advisors commented: "The Northern Ireland Investment Fund has now made over £100m of commitments since the Fund originated in 2018. These loans have supported multiple local development and regeneration projects across Northern Ireland, providing vital infrastructure in the transformation of the region for the long term. We are extremely grateful for the support of the Department of Finance in our operation of the Fund and we look forward to future reinvestment and support for projects which contribute to economic growth in the region."
Guy Bowden, Partner at Bridges Fund Management, added: "We're hugely excited to undertake this project in Belfast. Around 80% of the students in the city currently don't have access to affordable, purpose-built accommodation. As a specialist sustainable and impact investor, we want to tackle this pressing housing need – while also transforming unused buildings into a low-carbon development with sustainability features that will reduce emissions, cut costs and improve occupier wellbeing."