A new social housing development comprising 32 homes has been successfully delivered in Banbridge, Co Down.
The £5 million project was completed at Dromore Street on behalf of Clanmil Housing Association.
Northern Ireland construction firm FORRME completed the works, which involved a mixture of new-build houses, apartments and complex needs bungalows, as well as surrounding landscape design and multi-use green spaces.
Other key aspects of the development included extensive demolition and site clearance, a new access road, integrated parking, retaining walls and substation, and utility diversions.
FORRME's MD, Mark Currie said: "We are especially proud of the Dromore Street Housing Development which has been constructed to Lifetime Homes standard meaning it is a long-term housing solution that will support the local community for decades to come.
"The project is a regeneration success story where a heavily contaminated brownfield site was fully remediated to become an attractive housing commodity for a broad range of residents, ranging from families to the elderly and those in need of disabled-friendly amenities."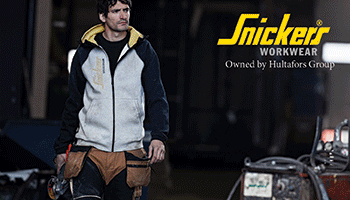 During the construction phase FORRME worked continuously with the local community and wider stakeholders, raised money for charities like Autism NI, and welcomed work experience students from local colleges on site.
Dromore Street forms part of FORRME's £50m portfolio of social housing projects currently underway for numerous Housing Associations across NI and ROI. The company has secured a further £25m worth of social housing projects since January 2018, bringing the total value of current and future social housing contracts in at approximately £75m.
The firm attributes significant success in the social housing sector to increased demand for Design and Build and rapid delivery projects in light of social housing shortage issues. MD, Mark Currie added: "We are delighted to be working closely with Housing Associations across the island of Ireland to deliver much-needed quality social accommodation.
"With recent figures from the HomeLet Rental Index suggesting that social housing shortages in Northern Ireland are driving rental costs to rise at a higher rate than anywhere else in the UK and a startling 85,799 households in ROI currently sitting on social housing waiting lists, FORRME is steadfast when it comes to helping address social housing shortages across the region.
"Design and Build procurement routes are proving especially effective in this area, mostly due to the significant benefits presented compared to traditional procurement routes. Design and Build projects save a considerable amount of time by overlapping the design and construction phases. By fast-tracking projects in this way it is possible to meet high demands quickly within tight budgets."
(CM/JG)