Northern Ireland-based contractor McLaughlin & Harvey has commenced construction on a new HM Revenue and Customs (HMRC) Specialist Site in Worthing, England.
The firm, along with Worthing District Council, HRMC and Hunter REIM, celebrated a ground breaking ceremony at the site to kick off construction.
The completed building at Teville Gate House will accommodate around 900 full time employees.
Speaking at the event, Alan Tume, HMRC's Regional Implementation Lead, said: "HMRC has had a presence in Worthing for many years and is part of the community. Today marks the first milestone in the construction of its new specialist site at Teville Gate House which, once complete, will provide colleagues with the modern, flexible and collaborative working environments they deserve. We are really looking forward to seeing the construction on the site progress and being part of a development which includes homes, retail outlets and a public square. Teville Gate House will bring us a step closer to achieving our transformation."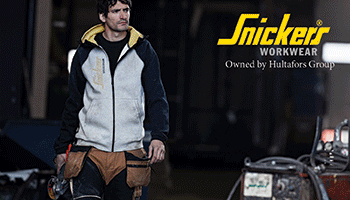 David Larmour, Construction Director at McLaughlin & Harvey, added: "McLaughlin & Harvey is pleased to be part of the construction of the new HM Revenue and Customs (HMRC) Specialist Site building in Worthing. To be awarded this contract is a testament to our reputation for delivering quality buildings on time and to budget."
(CM)